This morning, a disturbance was tagged as Invest 90L, the first of the 2019 Atlantic Hurricane Season, to the east of the Bahamas. The National Hurricane Center is currently giving it a 50% chance to develop into a tropical or subtropical cyclone over the next 2 and 5 day periods as it tracks northward south of Bermuda early this week.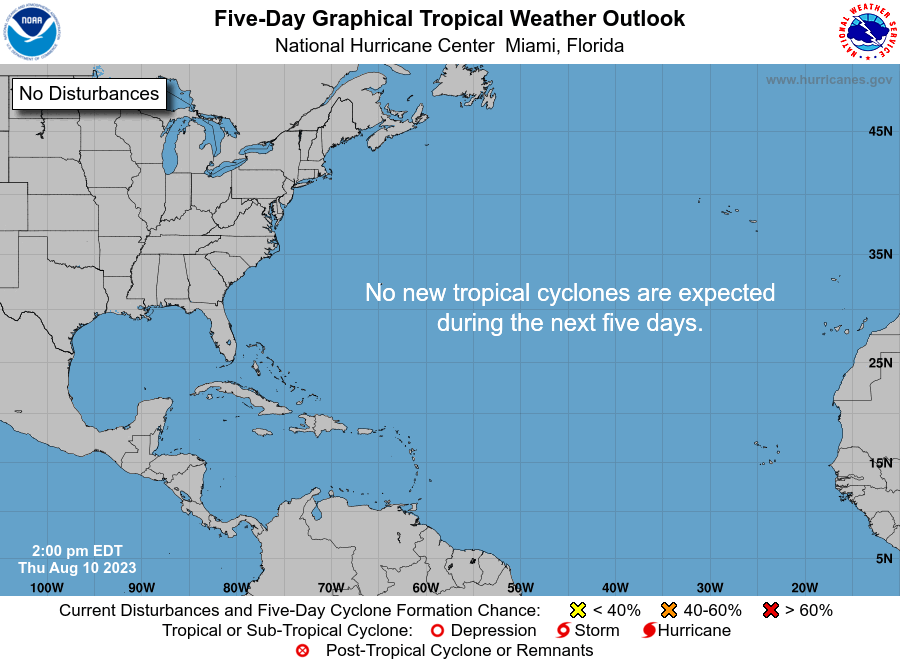 90L was previously attached to a frontal boundary draped across the central Atlantic, but has since broken off into its own separate disturbance after retrograding westward. It is currently very disorganized, containing nothing more than just a few scattered showers, but there is a weak surface trough present underneath the sporadic convection. There is an upper-level low located east of Florida, which is progressing eastwards towards 90L, which is providing enhanced vorticity into the surrounding atmosphere, but it is also shearing any convection that is forming over the system.
Over the next few days, the upper low will cause 90L to travel northward in response to a building ridge to the east, where the interaction between the two lows could provide an enhancement of convection for the invest. However, the sea surface temperatures, while anomalously warm, are sitting on or just below the threshold for tropical cyclogenesis. This means that the process for generating convection would be a baroclinic one, as the system is getting more of its energy from the upper low than the ocean temperatures. As a result, there is a higher chance that, if a cyclone does form, it would be subtropical in nature. In addition, anything that does develop is likely to be weak and short-lived because as 90L moves towards the vicinity of Bermuda, it will start to move northeast an approaching frontal boundary interacts with the system, which will enhance westerly wind shear and kill off whatever it is at that time if the low ocean temperatures had not done so already.
The major global models only anticipate 90L to have a shot at becoming a tropical or subtropical storm for about 24 hours. The EURO currently shows a surface low, but not enough vorticity to be a tropical/subtropical cyclone, while the GFS shows a brief tropical/subtropical depression forming Tuesday morning and dissipating later in the day. Either way, impacts to land are expected to be slim to none, with potentially some rain and gusty winds for Bermuda. An aircraft reconnaissance plane is scheduled to investigate the disturbance tomorrow, if necessary. Hurricane Season officially begins in 13 days, so don't forget to be prepared in case something comes your way. An outlook discussion will be released before the end of the month, so stay tuned.